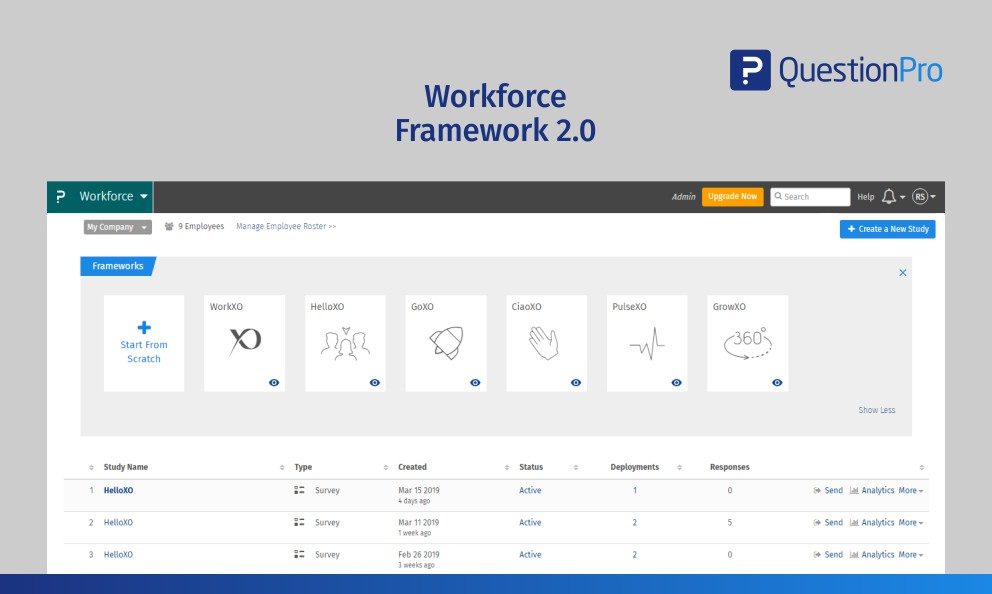 We've been getting a lot of positive feedback from our customers on this feature and the proven, thoughtful, leading-edge models for measuring key milestones in the employee journey. So we made them even better.
Here's what we learned along the way. Consistency is a real issue in measuring workforce analytics. It's nearly impossible to get data across different divisions of a company, let alone across industries. The only real consistency is that when you dial into the data's details, they're inconsistent at best. Missing at worst.
The key here is to ask a key set of questions consistently while you are deploying a survey to your workforce. This will help you gather meaningful insights and more importantly benchmark them.
Frameworks X.0 offers you that consistency. These frameworks, from which you can choose to use all, some, or none (and then customize your own surveys), allow you to ask the right questions to get the right data and to understand what's driving success (or not) in your organization.
Easy to use, quick to set up, ready to go. 1-2-3.
This process helps you benchmark the data as the survey questions remain the same across the entire organization. It also helps you track employee emotions – culture experience, employee satisfaction, employee experience, calculate employee Net Promoter Score and more.
There are a total of 9 frameworks available in the system:
WorkXO- Culture and Engagement Survey 

HelloXO- Recruiting Experience Survey

GoXO- Onboarding Experience Survey

BeXO- Wellbeing Survey

MixXO- Meeting, Training, and Event Experience Survey

PivotXO- Change Readiness & Change Effective Survey

CiaoXO- Exit Survey

PulseXO- Ongoing Experience Survey

GrowXO- 360 Feedback Survey
Here is a preview of how you can view and select a question from the framework:
Step 1: Selecting questions from the framework, go to:
Login>>Workforce>>Create a New Study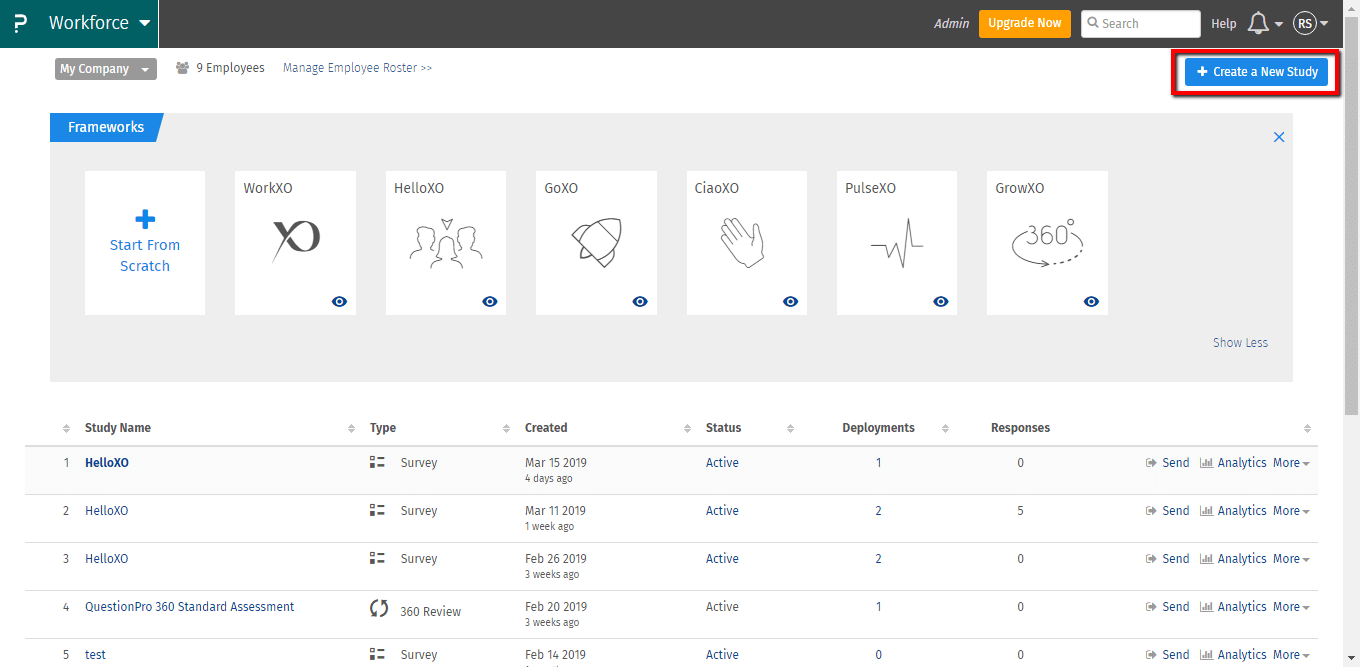 Step 2: Select the framework for your study
Select from the set of available measures/questions – all or some. There are generally up to 80 distinct measures to select from for each framework!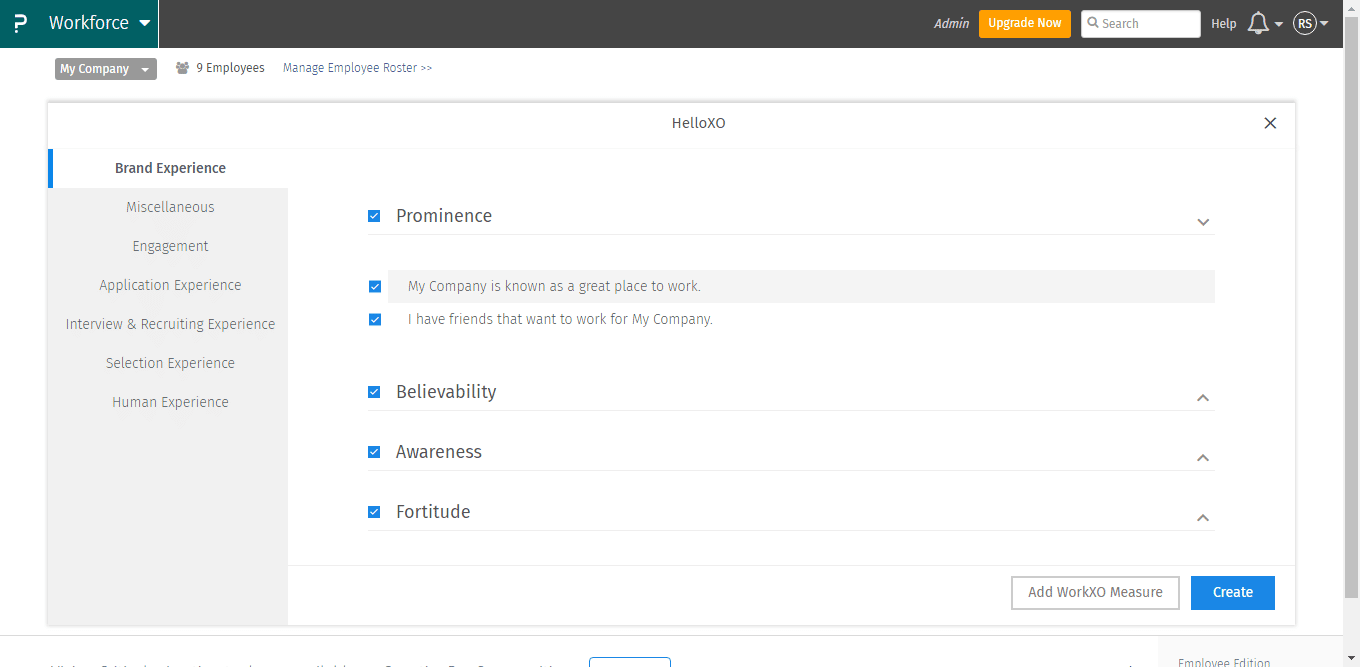 Step 3: Adding a specific WorkXO Cultural Framework Questions to your employee experience study
You can pull particular measures about your workplace culture into each of your employee experience surveys. Maybe you conduct a Culture and Employee Engagement Survey once a year, but you want to monitor trend on culture throughout the employee experience. You can do that by clicking on

Add WorkXO Measure

in any of our Employee Experience Frameworks.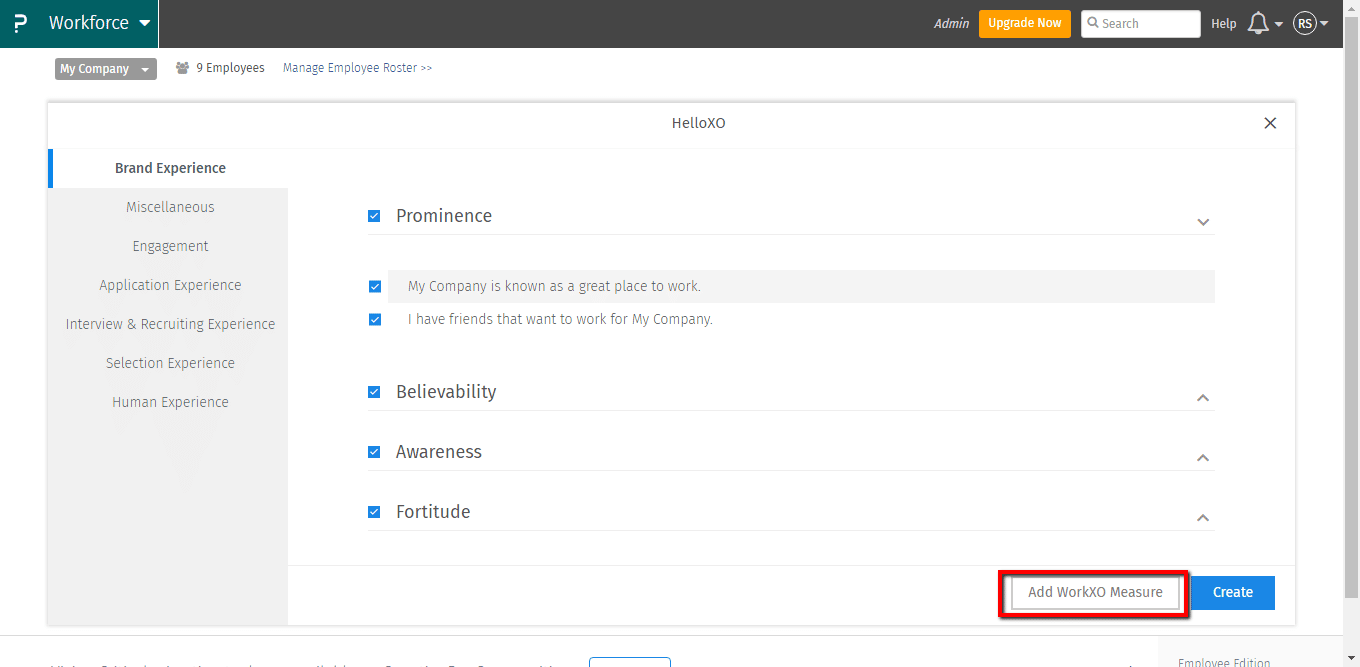 Step 4: Select the appropriate culture measure/question from WorkXO framework.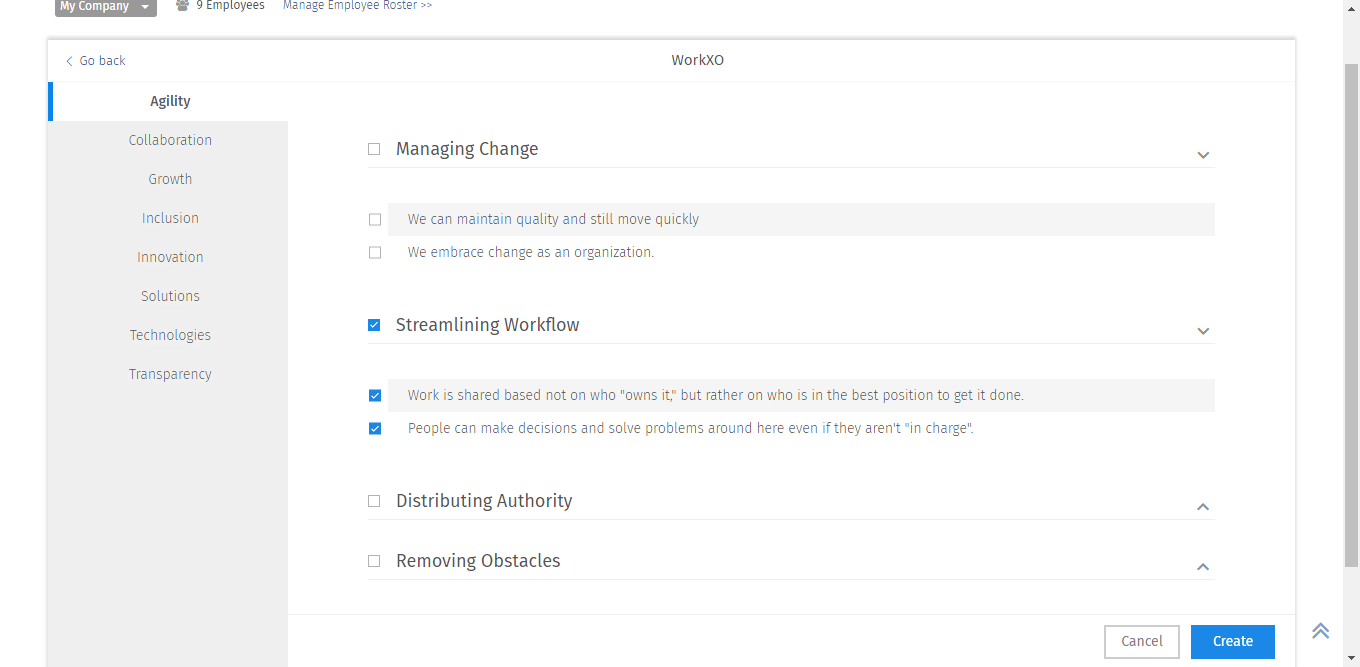 Step 5: When you've selected all the measures/questions you want in your survey, click create.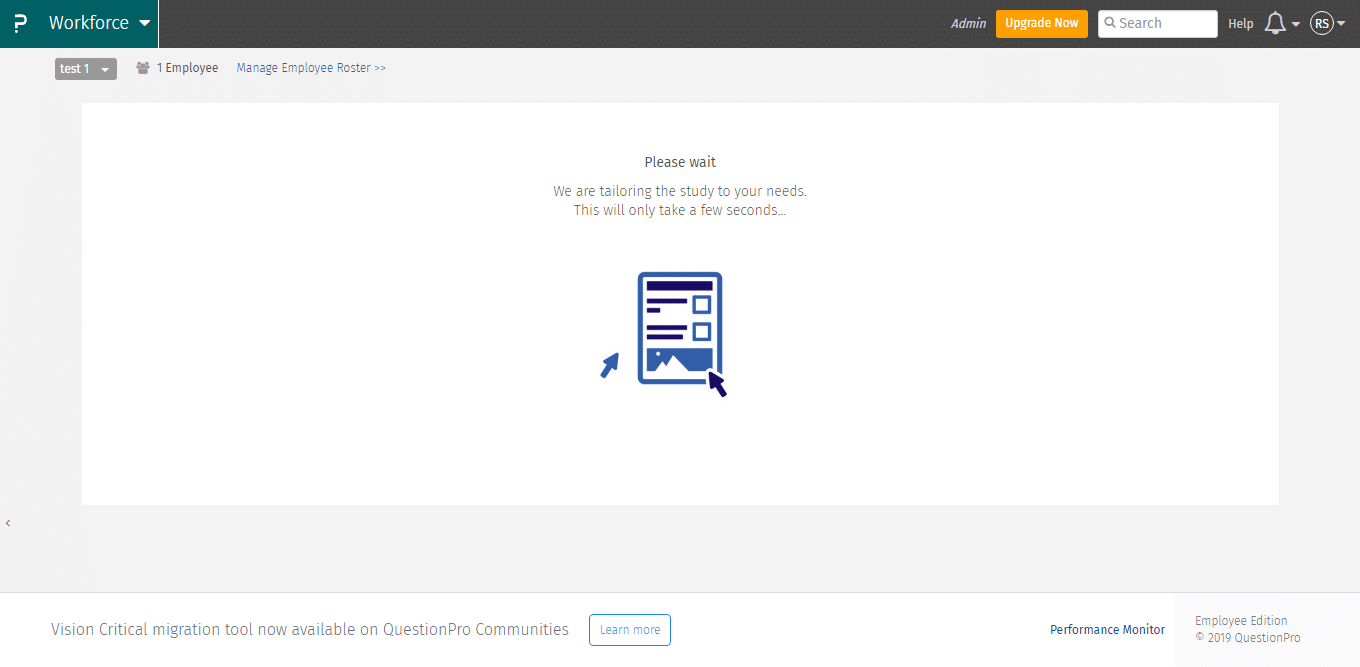 Step 6: Your survey is now ready to go. But you can still work with it to make it exactly what you need for your unique business (by the way, our team can help you with that).
You can also add questions from the framework even after you have created the survey.
Step 6a: Click on add framework question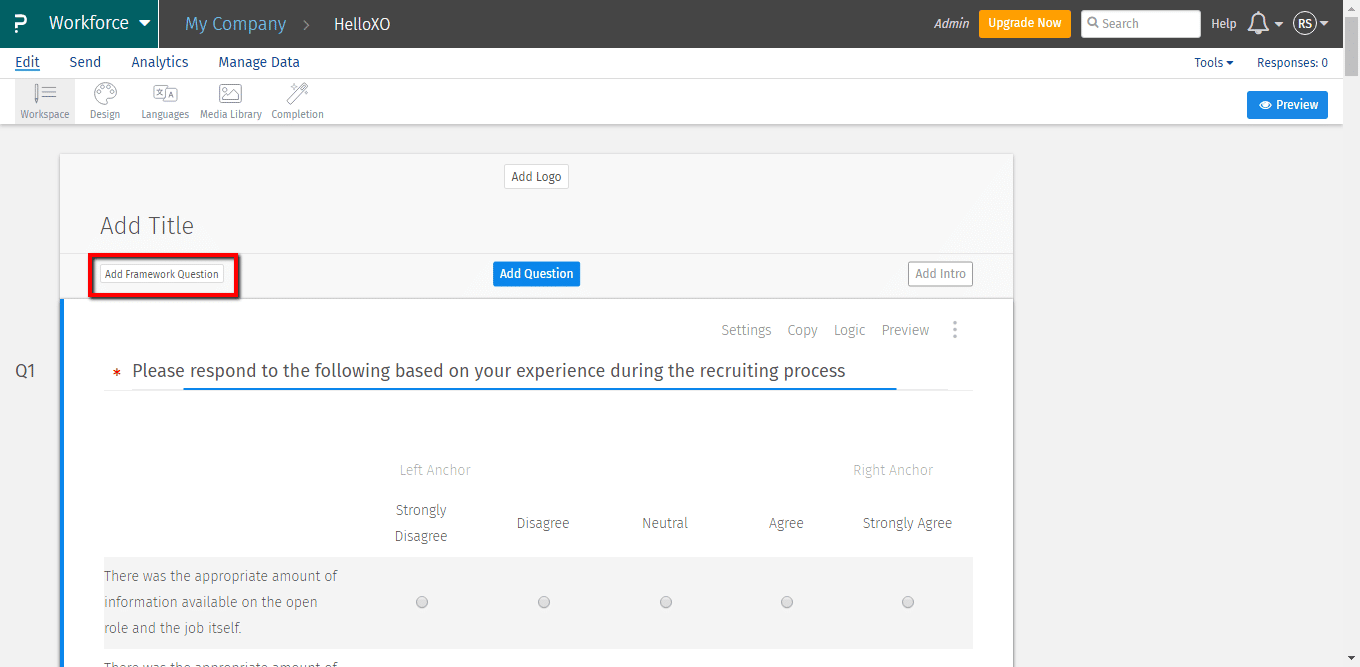 Step 6b: Select the framework to add your question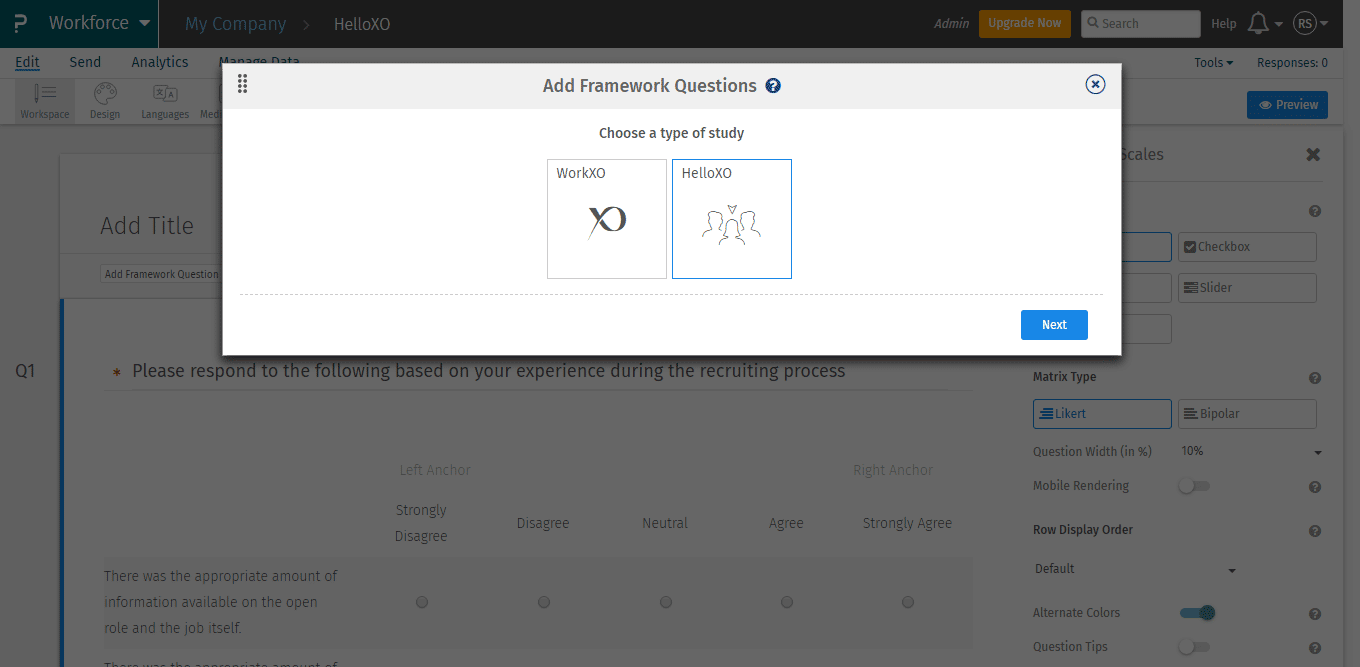 Step 6c: Select the question and add it to your study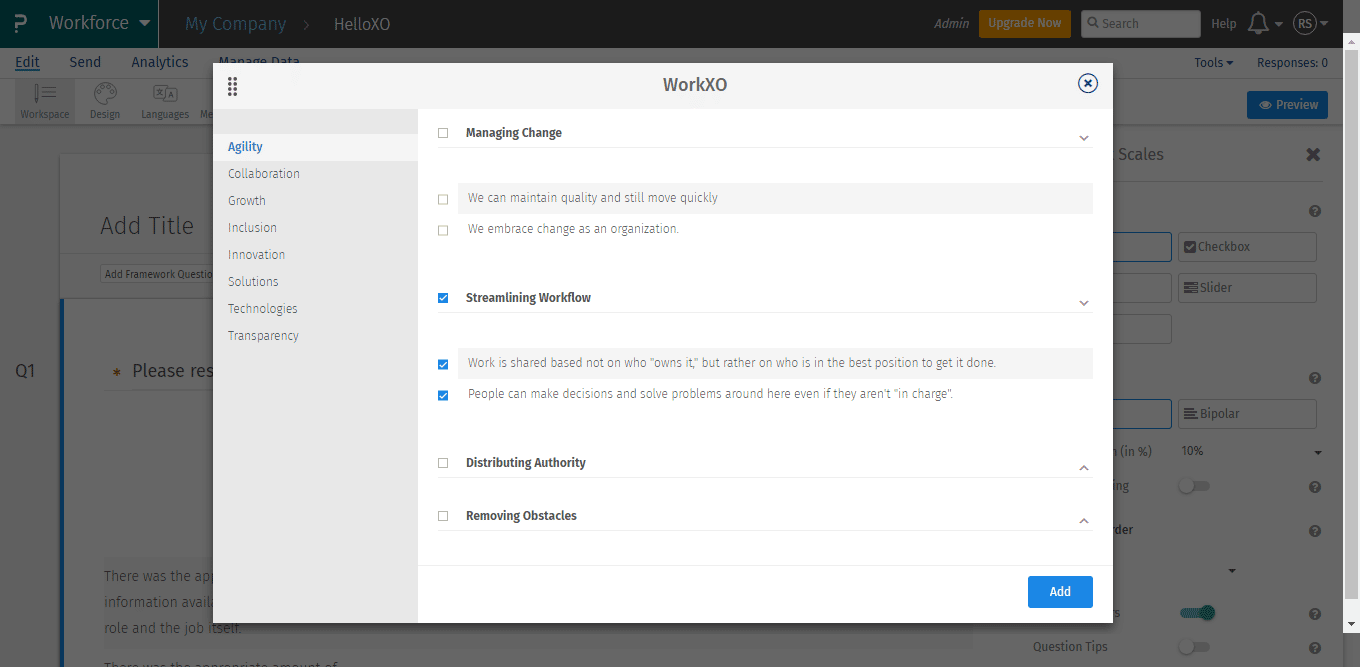 You can also add any number of custom questions to fit your unique needs.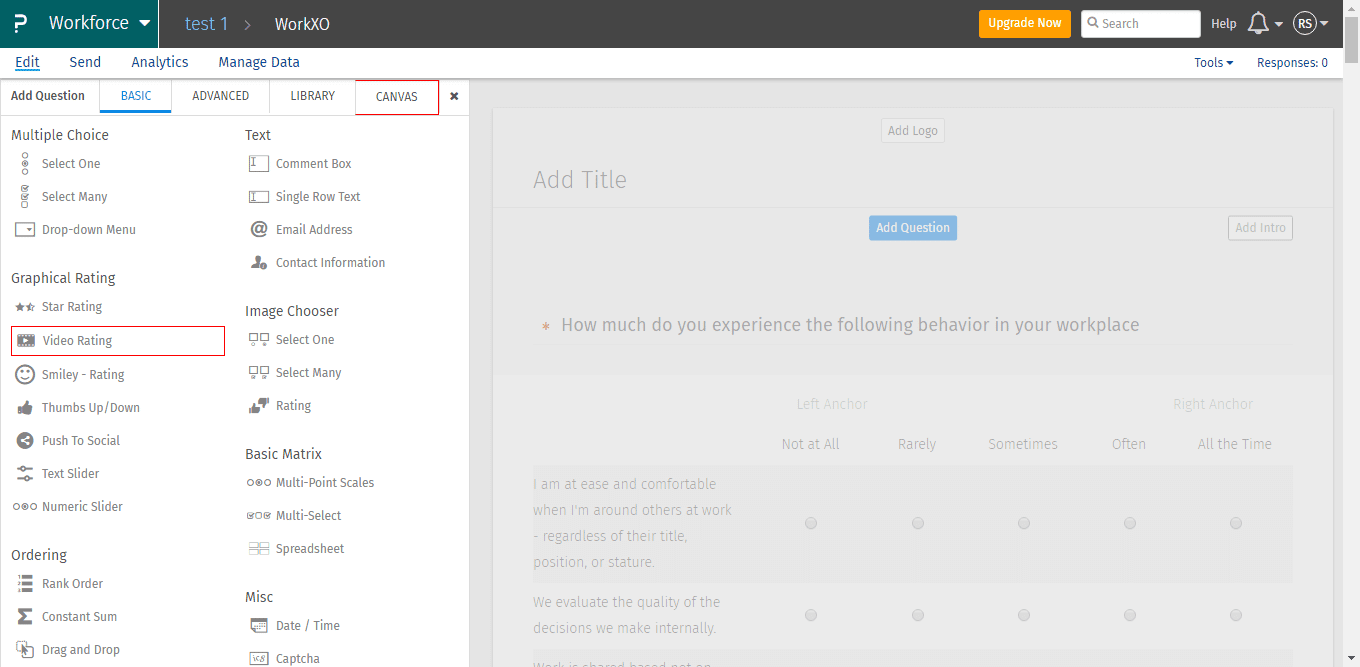 Frameworks X.0 is live and is available to users of our Workforce product.
If you're interested in learning more about Workforce Frameworks X.0 and/or you would like a free test drive, click here